Well, he is finally here!
McCoy Andrew Woolf
Nov. 20, 2010
He is such a good little guy, and we are all pretty much smitten (probably me most of all though)!
The lighting in my new place is not ideal, especially during the winter. So when my friend Dana offered to do a newborn session for me I couldn't pass it up. Check her out here ...
Dana Peterson Photography
. She sent me home with the images and I edited them...I did put my watermark on them, just so that they were marked - not trying to steal them ;)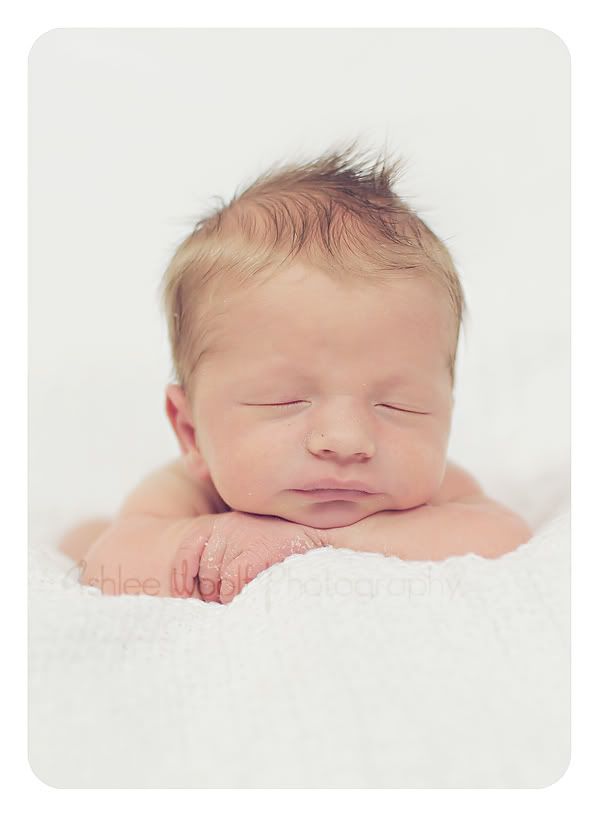 This one took a lot of work to get, he really did not want to sit like this. In fact, I don't think he was that into getting his picture taken at all!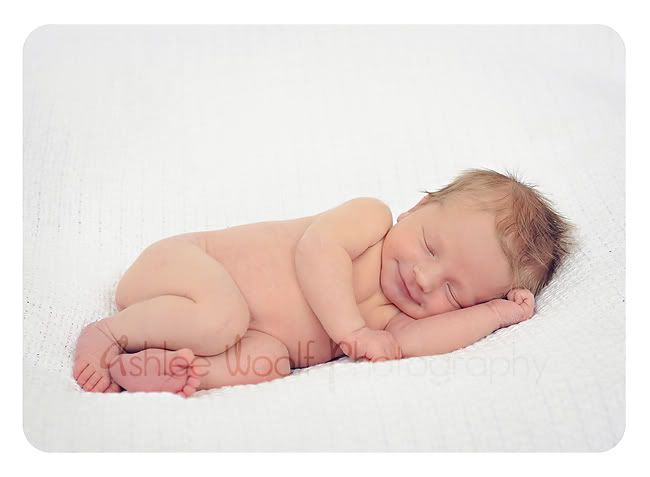 I loved that she got a little grin here!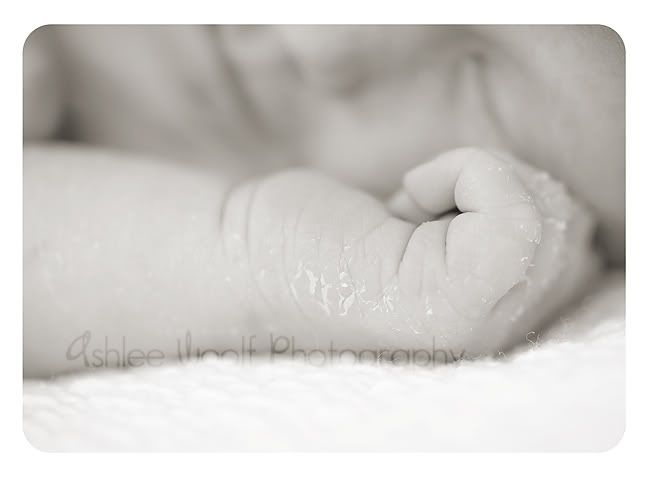 Thanks Dana, I love them!