Since it has been so cold I haven't really been doing much photography lately. I don't really have the equipment or the room to do pictures inside. But I was able to do a few Christmas pictures of these two little kiddos at their house where there was a little more room to move around :)
They had grown so much since the last time I took their pictures. They are now 6 months old!
Melinda had them all decked out and stylin' in their Christmas outfits...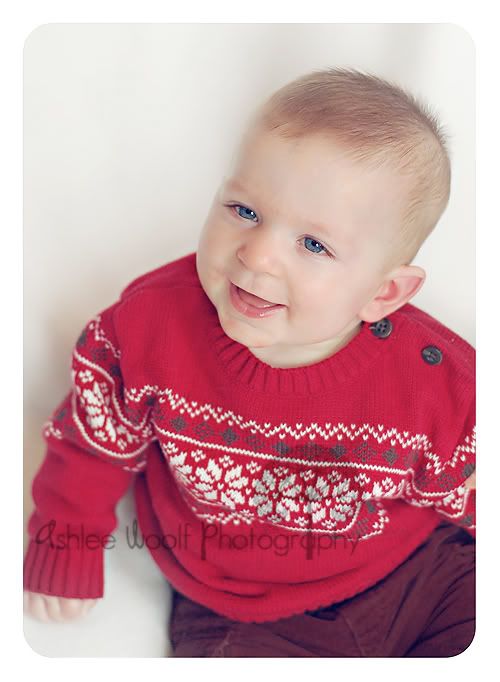 Look how he has his little arm around her, so cute!
He looks like such a serious little man, just taking care of his sister.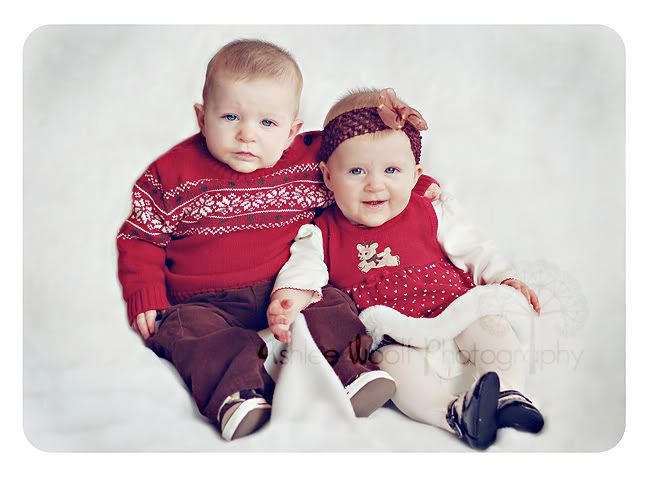 Melinda also had this Santa Bag...it was the perfect size for the two of them.
This just screams Christmas Card photo!
Just a little sneak peek, I'll have the rest for you soon!